Legends Dawn Goblins of Ruin is a mini indie RPG mobile game for Android with focus on loot progression and beautiful pixel artwork.
In this fun game you must Complete Quests, Defeat Goblins and Collect Epic Loot!
Below is a set of examples of the beautiful pixel art in the RPG mobile game Goblins of Ruin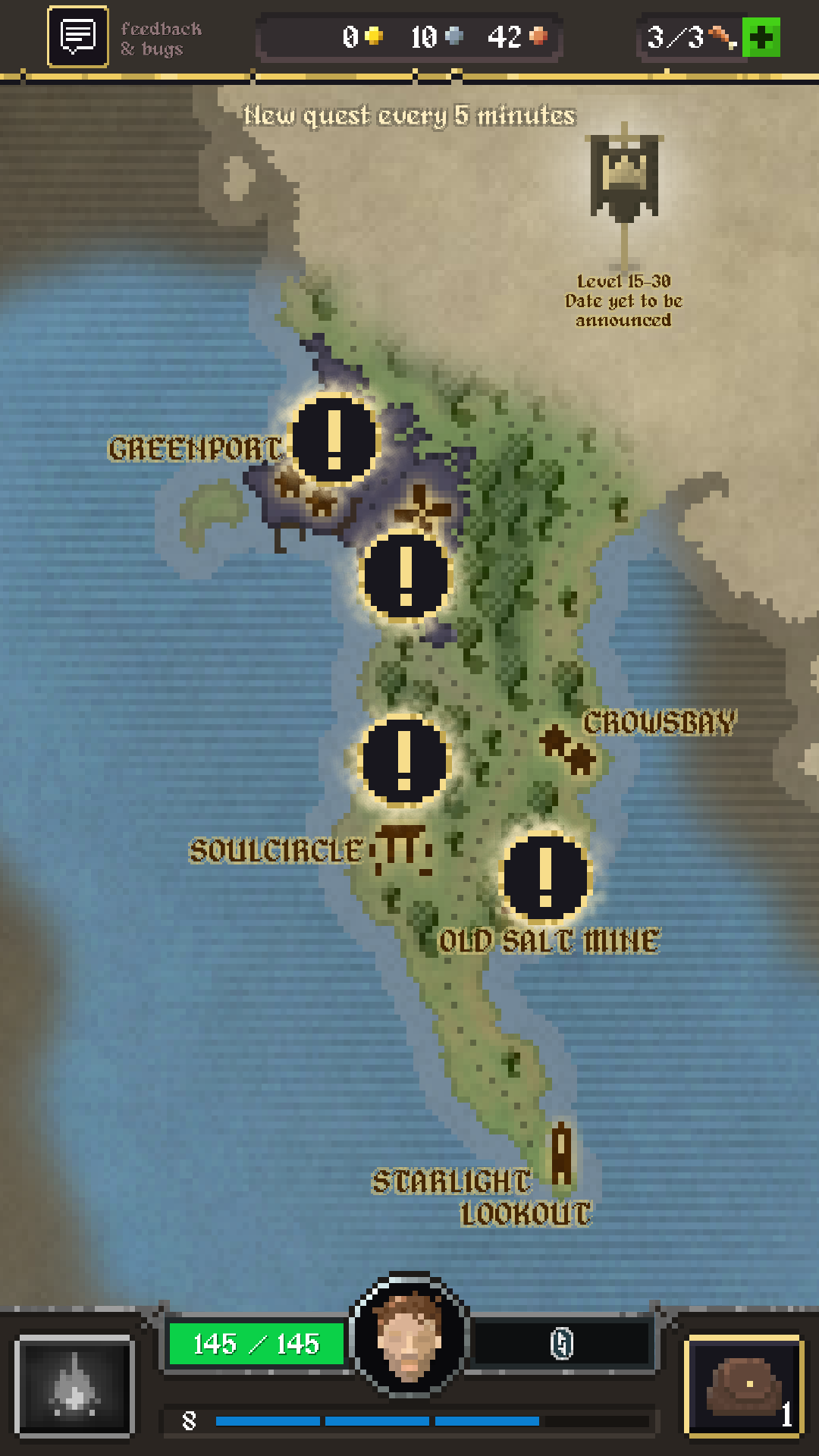 Map overview with current quests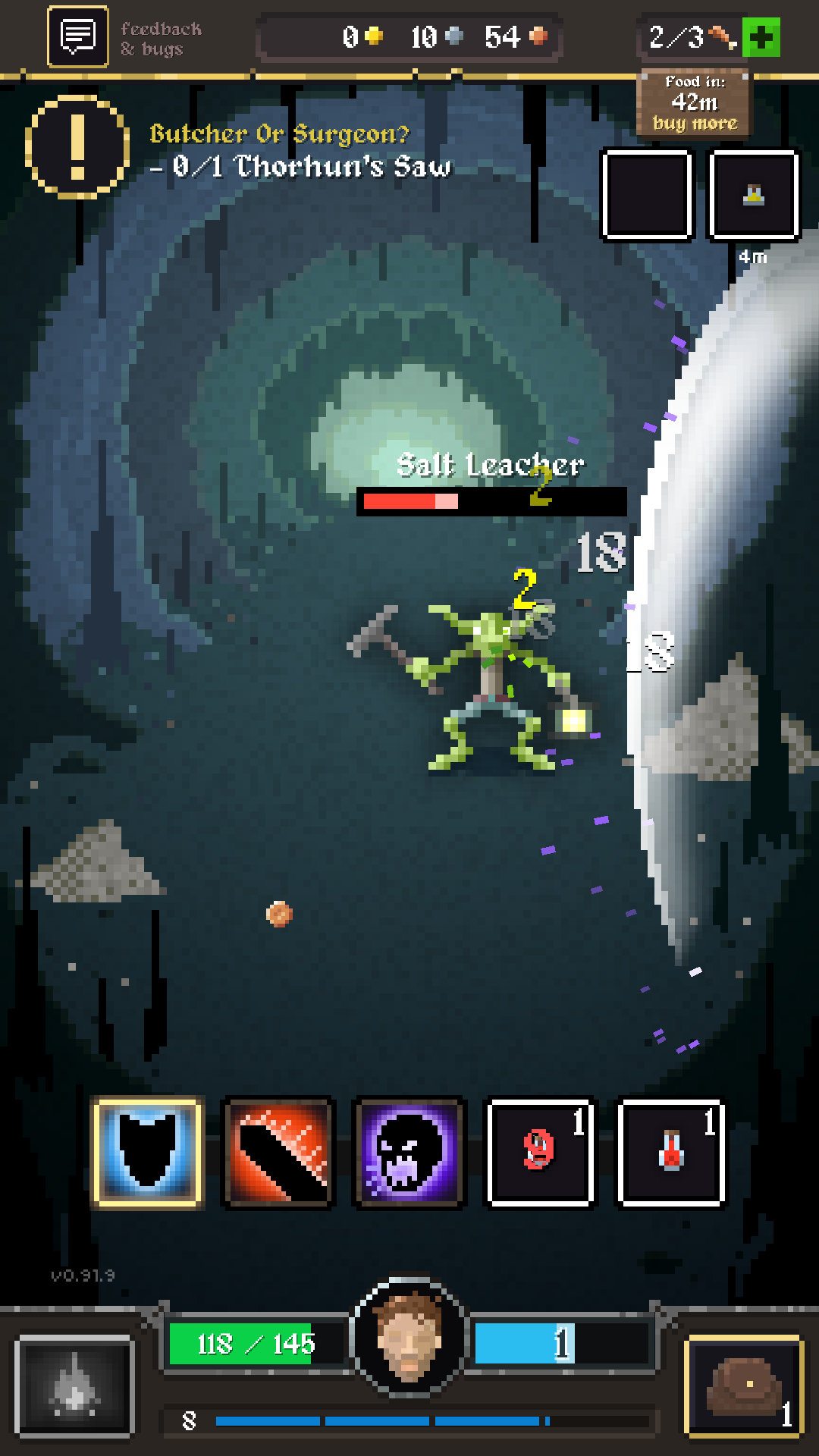 Battle with goblin in a cave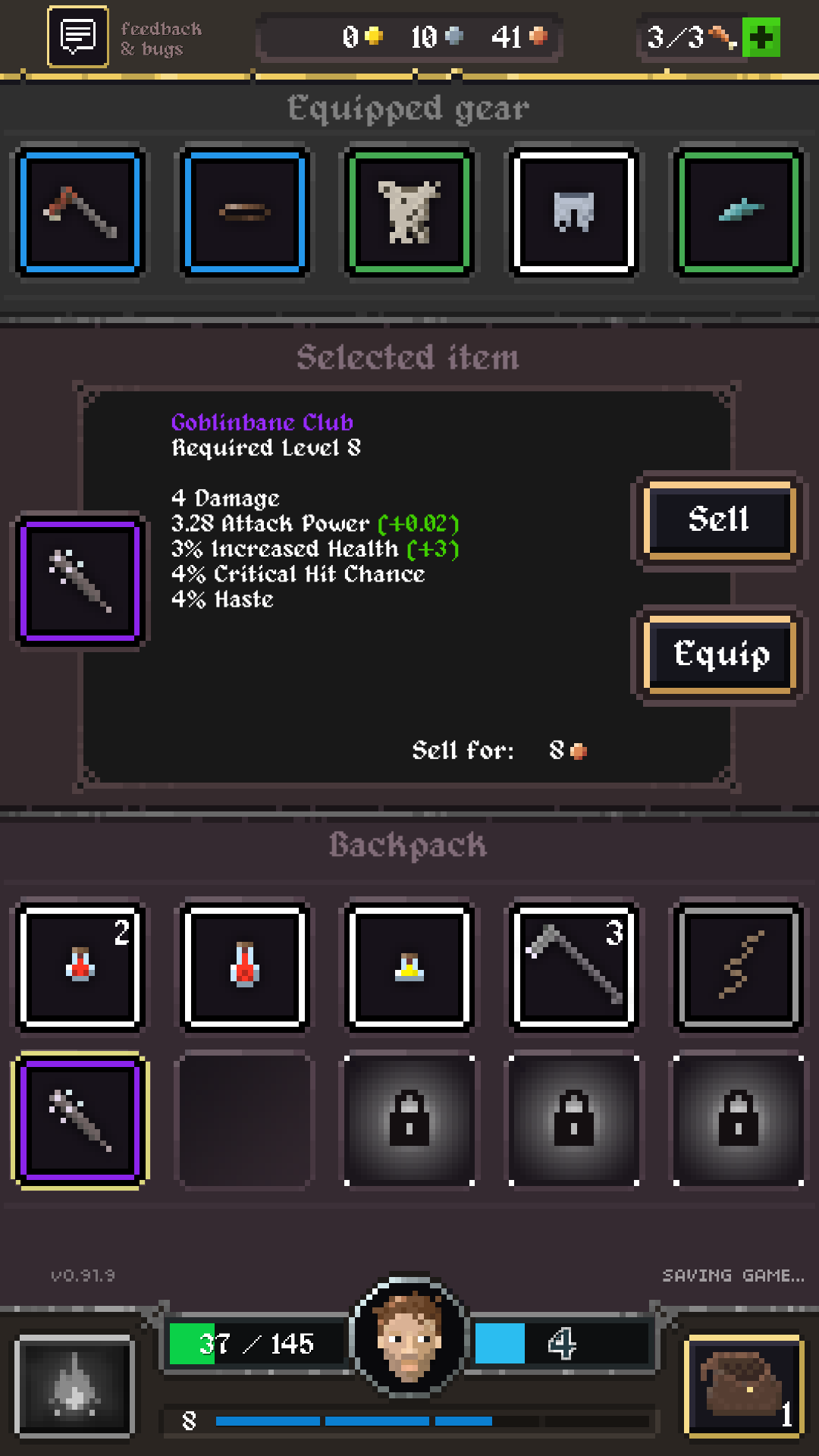 A look inside our heroes inventory
Game Features for this RPG mobile game
Slay your enemies and loot them for incredible gear progression
Choose what quests you want to do from a world map overview
Gain Rune Power from combat and spend it on abilities
Complete quests to obtain gear and weapons to slay dangerous foes
Gain temporary buffs from potent potions which will help you in your quests
Stay alive as dynamically scaled enemies will try to kill you to gain your booty
Play to level 15 while the game is in early access
Explore the amazingly beautiful lands of Ashenthrone and it's mythical lore
If you like a loot driven Idle RPG mobile game with pixel Art, then this game is definitely worth a try. You can download Goblins of Ruin for free on Google Play Here!
The game is currently in early access.
For more of my Game Development Projects have a look at my
Game Portfolio
. If Android is what you're looking for, then have a look at my Android App projects in my
Android Portfolio
.